Automatic Resistance Adjusting Process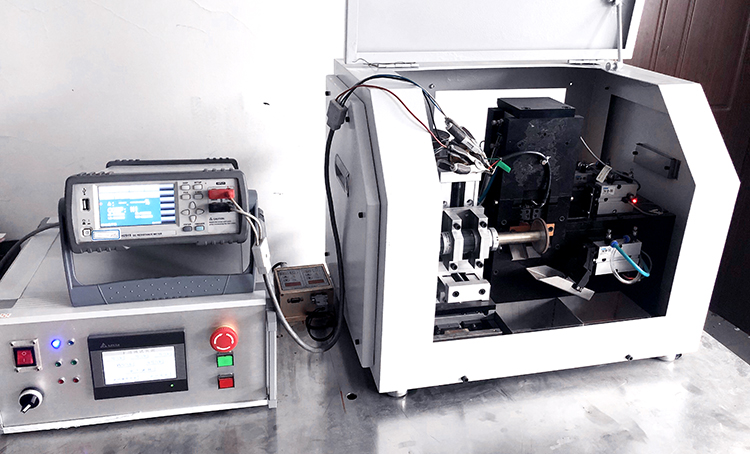 The automatic feeder will feed the workpiece into the equipment, the automatic resistance adjustment equipment will detect whether the workpiece resistance value conforms to the set resistance value range and fine-tune the resistance value of the products that do not conform to the set value.
Some variety components with high-precision guidance, positioning, feed motion, adjustment and detection are adopted on the automation equipment. In this way, the stability and consistency of the product can be guaranteed (resistance value range & resistance adjustment position).
The equipment adopts air cooling system and positioning system which can replace manual positioning and natural cooling. One-time completion of resistance adjustment can be achieved. One staff controls several machines which can greatly improve the work efficiency. The efficiency is expected to increase 100%.